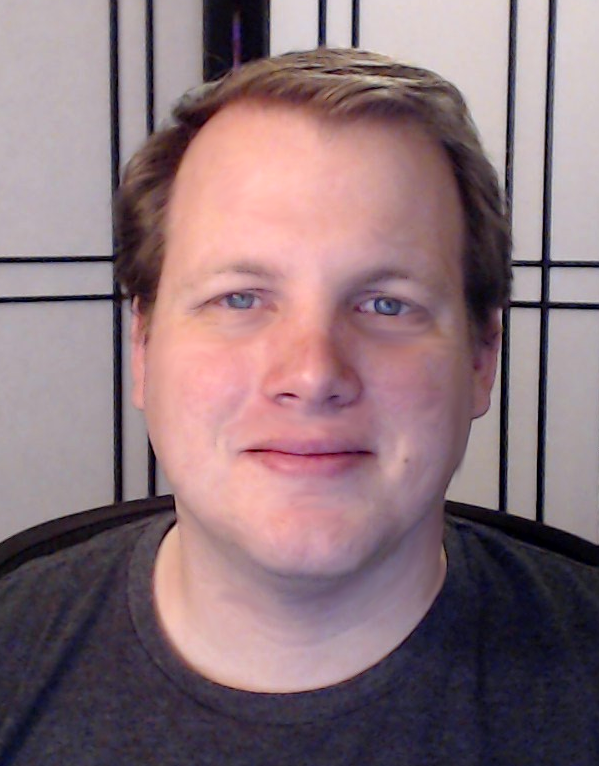 Hi! My name is Owen Merkling, welcome to my blog!
I created this blog for two main reasons–
I love stories, in all formats and mediums, and I wanted a place to keep and share my thoughts on movies, books, games and other things that had excited me, or disappointed me, or in some way made me think (see my review system explanation for more on that)
Share my thoughts about technology and software development
Maybe it will grow into more than that, we'll see!
I grew up loving to read, especially science fiction and fantasy, although I've grown to really enjoy period romances (like Jane Austen) and mysteries (like Agatha Christie). I also started gaming from a young age, playing Zelda on the NES, and have never stopped. I became a big fan of Anime, which has led to a love of Asian style dramas from many countries, as well as Bollywood.
I have loved playing music my whole life and try to pick up as many instruments as I can. I studied harp for 9 years and am currently studying songwriting and composing. I helped run an amateur band called The Variables for 6 years that performed over 100 different songs at dozens of events.
My history with theatre goes back at least to the first grade when I played the King in the class play and was accused of being a ham actor. Since then, I've acted in, done stage work, built sets, ran lights, and more for over 100 different productions. More recently, I produced and directed 2 musical productions and ran an Improv club at Google Boulder.
I got into computer programming in high school, partly from the experience of programming theater lights, partly because I already knew how to make power points and opted to take the community college C++ course instead of the required computer literacy class. I loved it!
After high school, I attended Brigham Young University, initially to study theatre. I took some computer science electives, where I was almost always the only humanities major in the room. Eventually, my enjoyment of programming won out and I switched majors, graduating with a B.S. in Computer Science and a minor in Theatre Arts. Meanwhile, I worked as a stagehand and lighting technician for the college Theatre and Media Arts department (including on internationally televised productions), and as a teaching and research assistant for the Computer Science department.
The summer before graduating I had the opportunity to do an internship at Google, working on a prototype version of Google Drive (then Google Docs List) using Google Web Toolkit. After graduating, I returned to Google where I spent 9 years. I helped build some of the first large scale Progressive Web App support into Google Docs and was a founding member of the Google Drive Frontend Web team where I worked on frontend frameworks and infrastructure. I then moved over to the Ads team and worked on building machine learning and structured data parsing tools for understanding receipt images, as well as building a custom Android camera and video processing pipeline. My team also partnered with Google Shopping, where I worked on a receipt upload and viewing experience as well as a new offline enabled, real-time collaborative interface to the Google Shopping List. For more of my professional background, check out my LinkedIn profile.
Since leaving Google, I've been looking to get back to some of my artistic roots as well as learn some new skills. I've taken drawing classes, songwriting and composing classes, and have been learning gameplay programming in Unity, Unreal, and Godot as well as 3D modeling and animation. I have several projects in flight, and I hope to share them soon! I have also learned a few new frontend frameworks (including Hugo and Jamstack for this website), and am looking form some Open Source projects to join (or maybe start) since I've wanted to support that movement more ever since I installed my first Linux distro as a freshman.
I hope you enjoy my blog! You might be able to reach me on Twitter at @MyOwenOpinion or on Github.
See you around!
Owen